After a year of grey days, the Tootsie Rollers wowed at Royal Ascot in a rainbow of colour! A pastel rainbow inspired by the incredible NHS and all the amazing work they've done this last year.
I always love designing for the Tootsies, every year is such a different challenge. This year felt so exciting getting 'back to normal' with Ascot welcoming back hat wearers (if slightly smaller numbers than usual).
Making petals…
I've put together a little video of the making of the Ascot headbands for instagram (http://www.instagram.com/beesmithhats)
They started with vintage paper straws to match the Pretty Dress company dresses. All in pastel ice cream shades. The base is a wide headband with a 4″ width to conform the Royal Enclosure dress codes.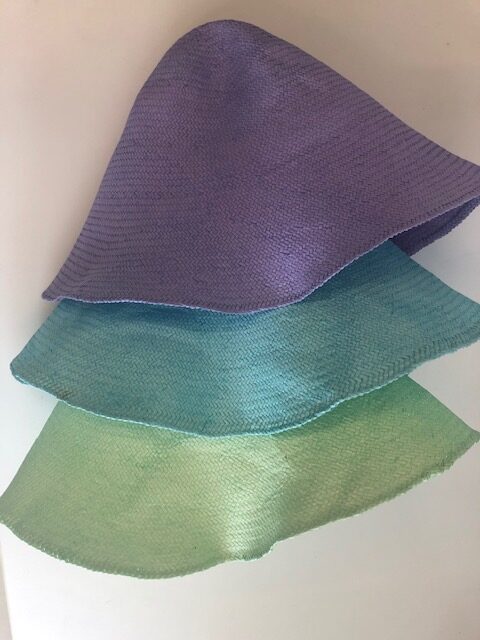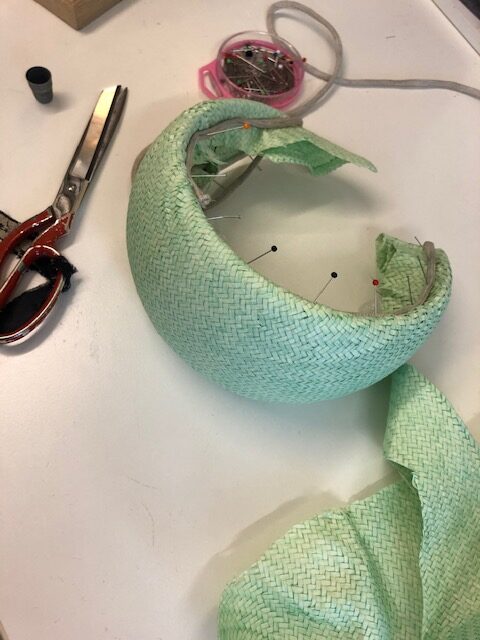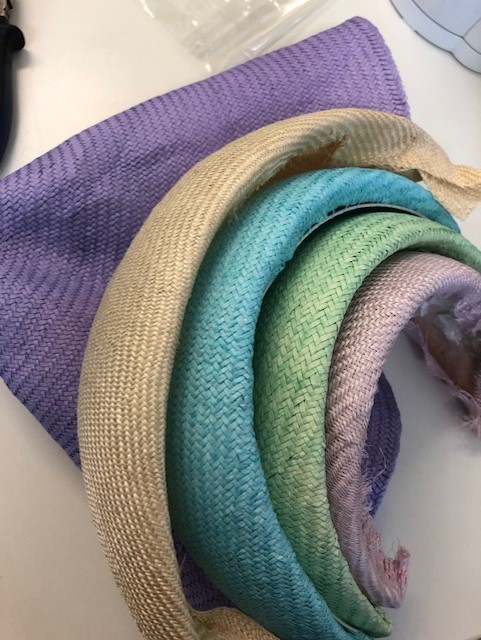 Then each headband has 55 hand dyed petals. I always use eco-friendly dyes in my work. Each headband has at least 3 different shades of dye, often mixing and redyeing colours on top of each other to get the desired result.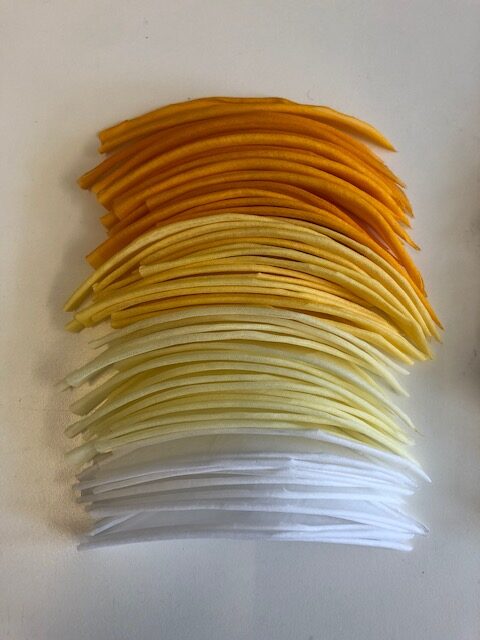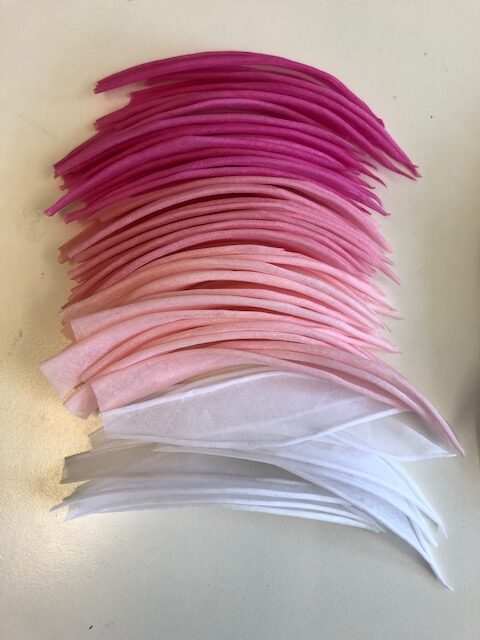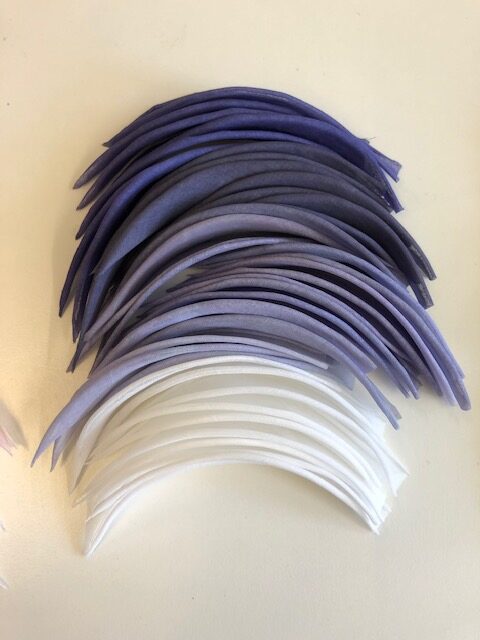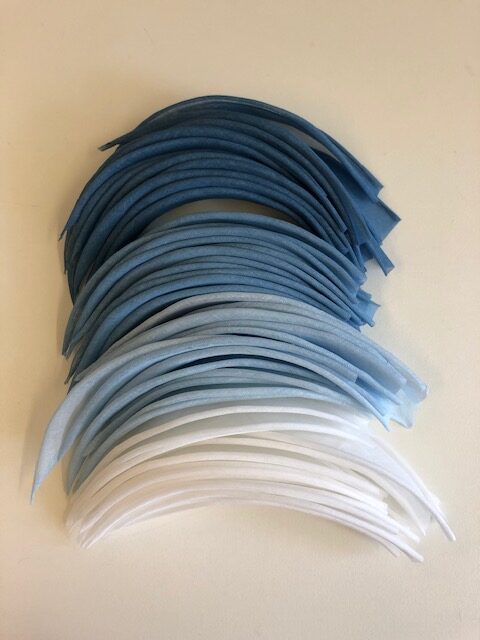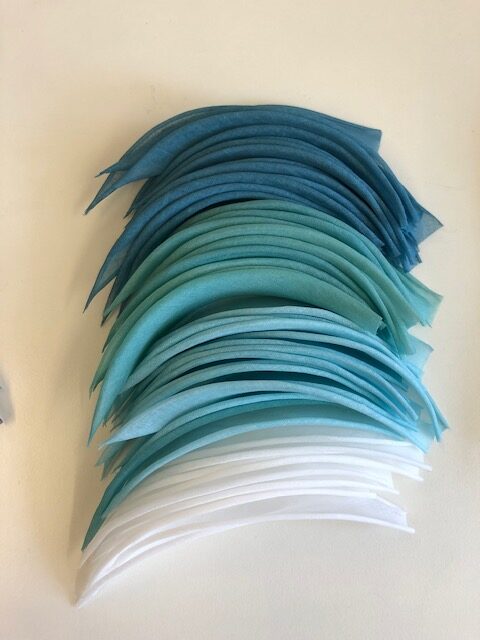 The finished product
275 petals later the headbands looked wonderful on the opening day of Royal Ascot! Each with their own matching face mask of course.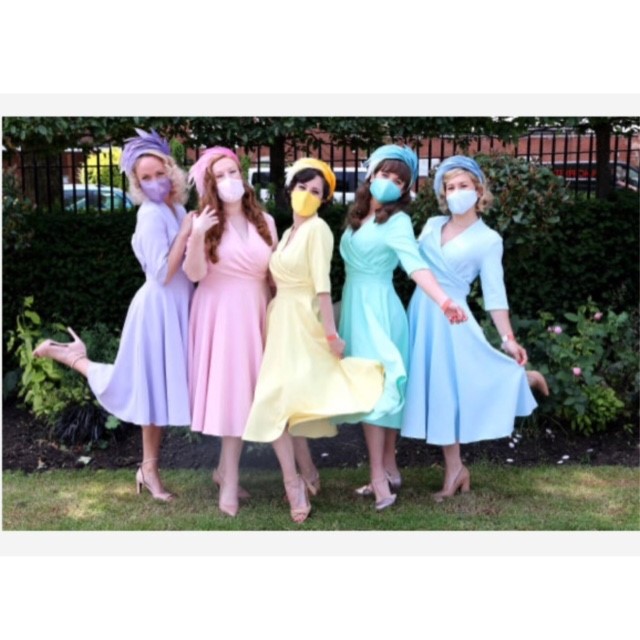 Get the look:
We can make these headbands in any colourway to match your outfit, just contact the studio for details: https://bee-smith.co.uk/contact/
Tootsie Rollers: http://www.emgmusic.co.uk/WP2/live-acts/the-tootsie-rollers/
Dresses: https://www.theprettydresscompany.com/leyla-dresses-t190
Make up: https://trinnylondon.com/uk/
Glasses: https://www.wolfeyewear.com/
Jewellery: http://www.anniehaakdesigns.co.uk