It's British Flowers Week (14th – 20th June) and in association with the British Hat Guild and New Covent Garden Market, we've created a floral headpiece made entirely out of British blooms.
We teamed up with Emma of Wild Alice Floral Designs, who is a florist and grower, based in Walton upon Thames. All the flowers were picked in the morning from Emma's farm, along with a few feathers from her pet Rheas (like a small ostrich).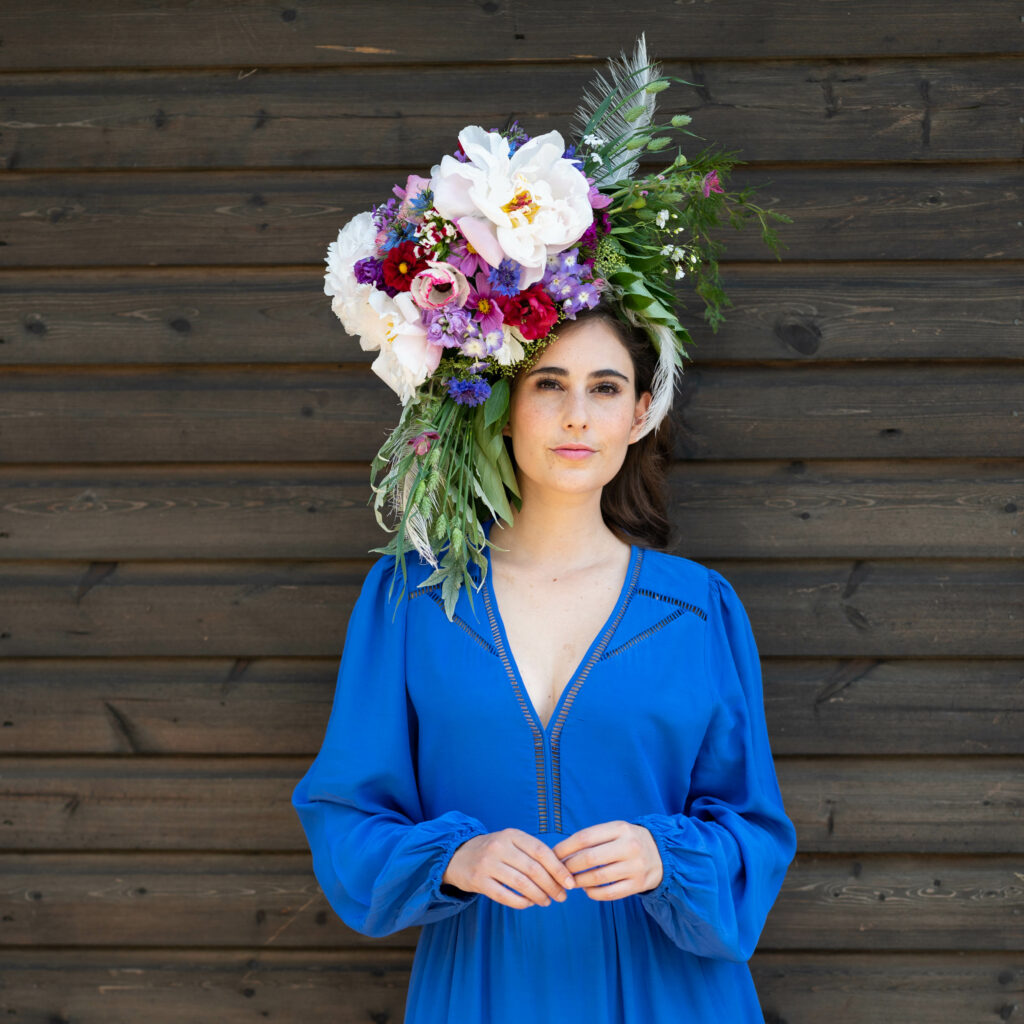 What is British Flowers Week?
British Flower Week is a founded by New Covent Garden Market and is an annual, national celebration of the wealth and variety of British cut flowers, plants and foilage

http://www.Britishflowersweek.com
Emma of Wild Alice Floral designs, says she favours British flowers for their weird and wonderful shapes and non commercial colours.
I feel like I learnt so much more of native flowers that sometimes get overlooked for their more exotic counterparts.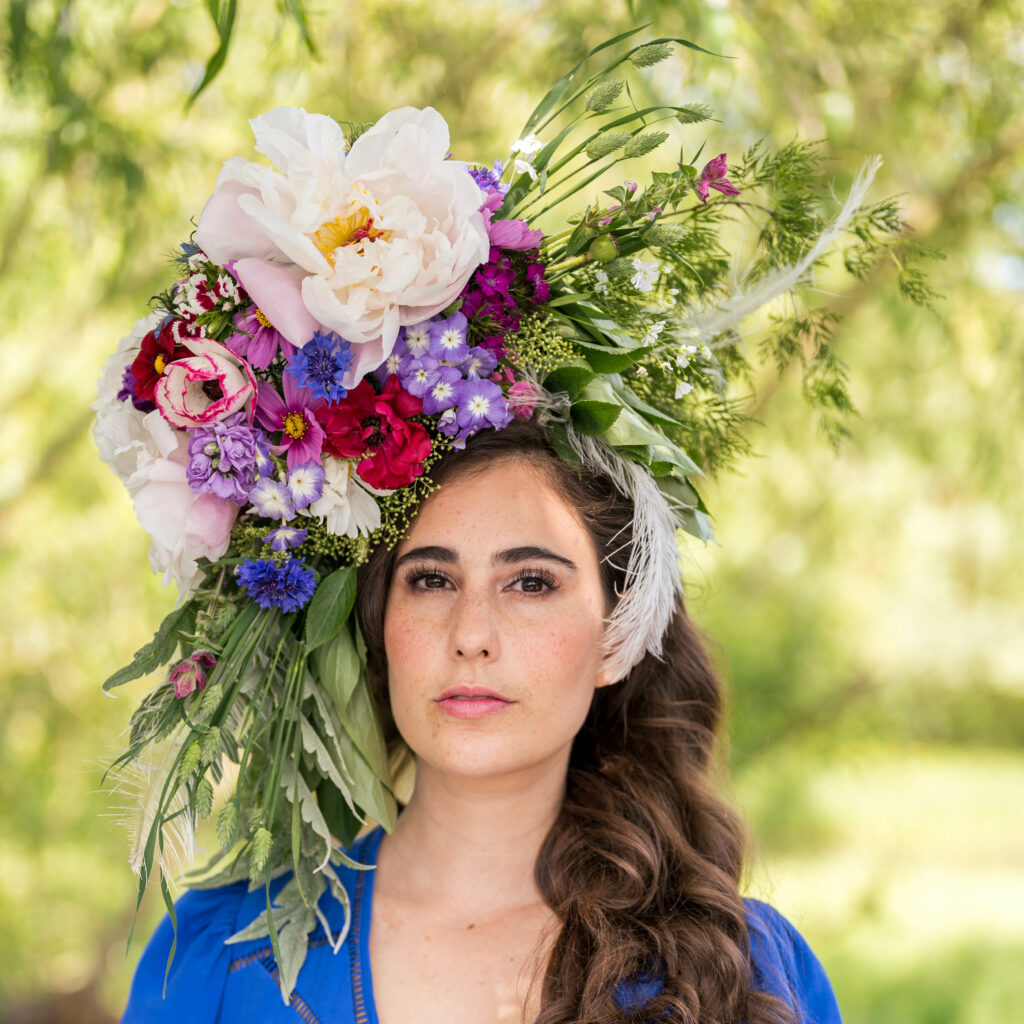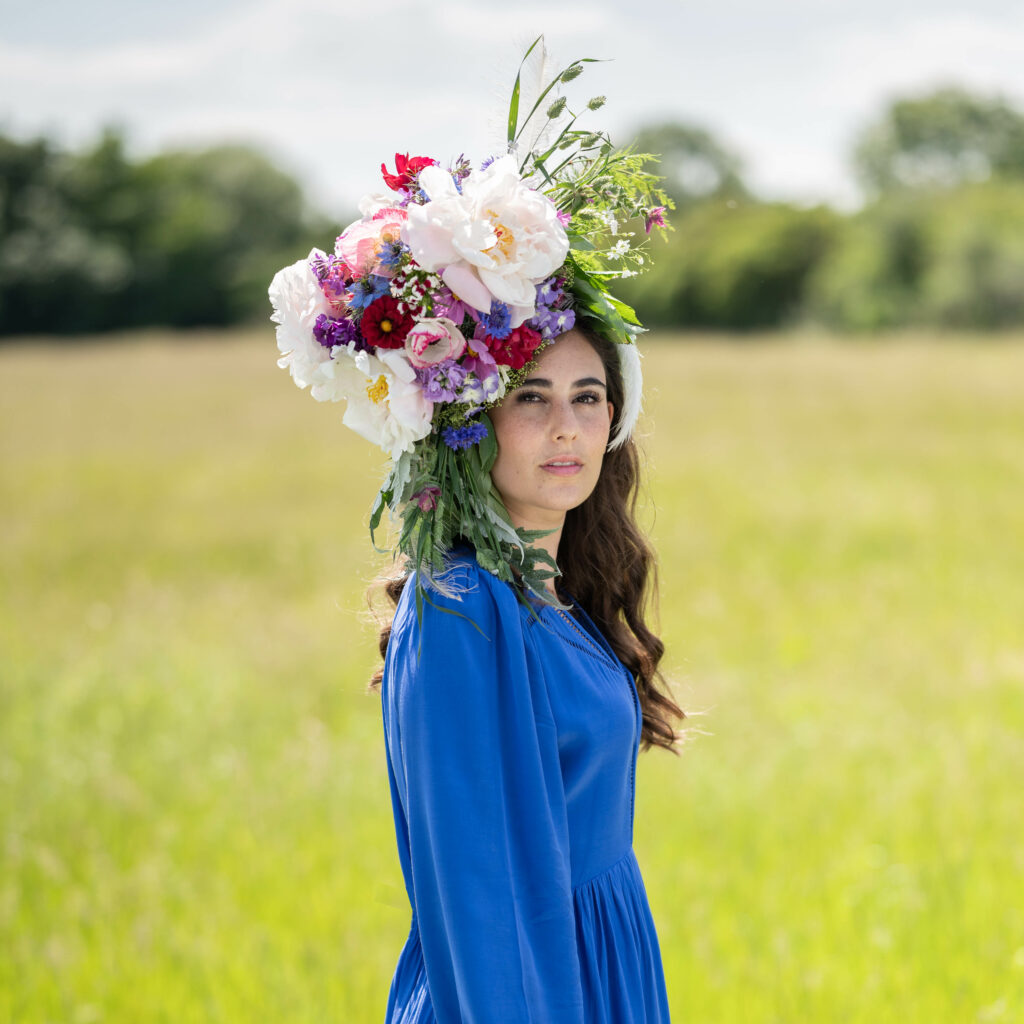 Making the flower headpiece…
To make the hat we started with a wire headband and millinery wire sphere, covered in chicken wire (super glam), then slowly and carefully added pre-wired leaves and flowers. It was lots of layering, careful not to damage the petals and then off to hang out in the fridge until we were ready to photograph! I've learnt a few floristry skills to use in the future.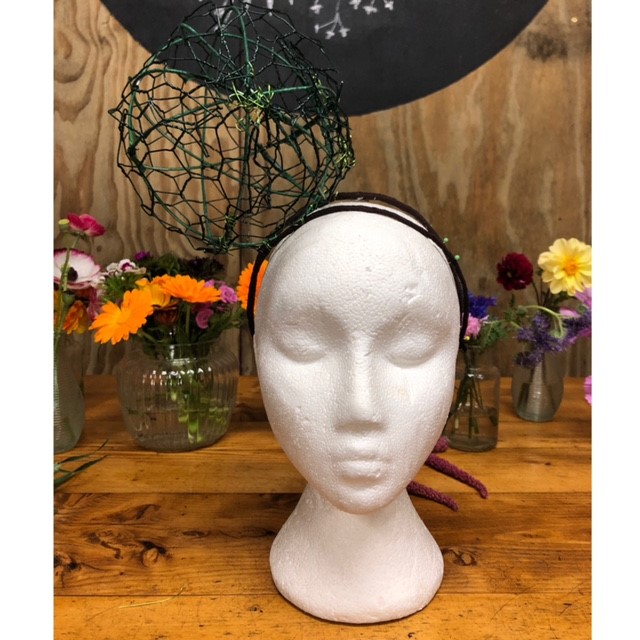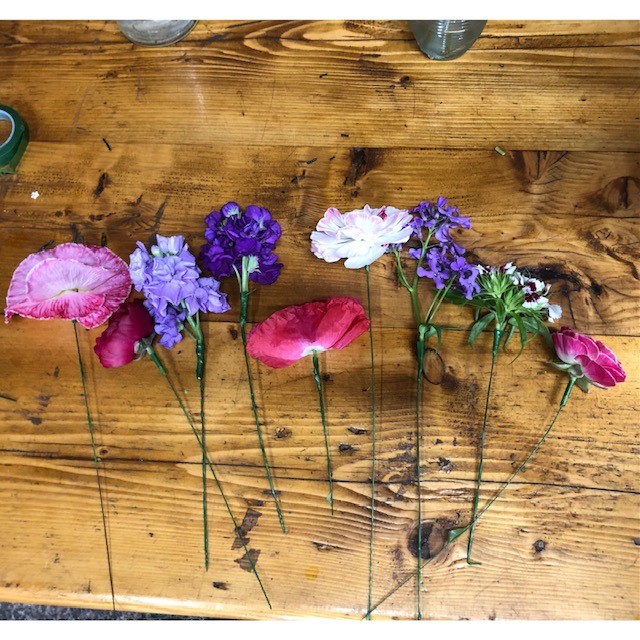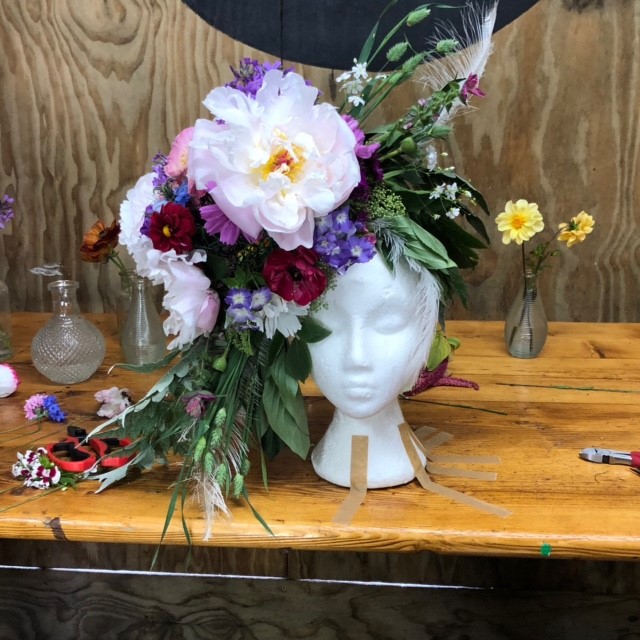 Flower list:
Peonies
Cornflower
Nigella
Phlox
Ranunculus
Sweet Rocket
Elderflower
Cosmos
Stocks
Salvia
Sweet William
Poppies
Dahlia
Gypsophilia
Phalaris grasses
Poppy seed pods
Cardoon leaves
Acer
Rhea feathers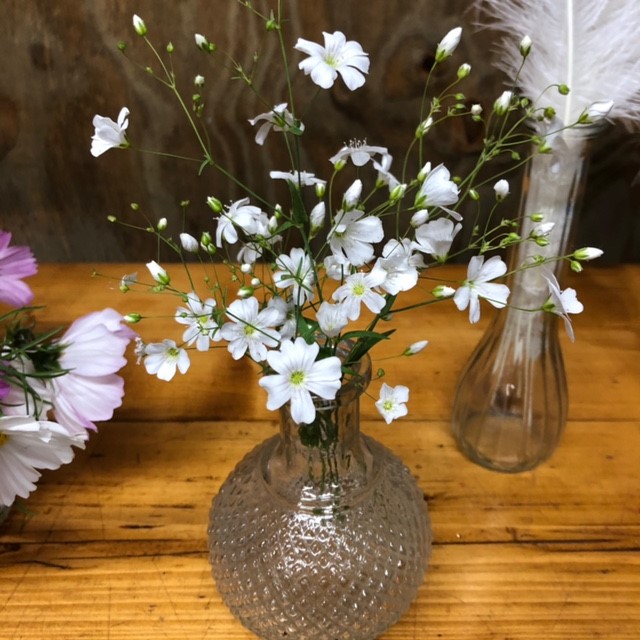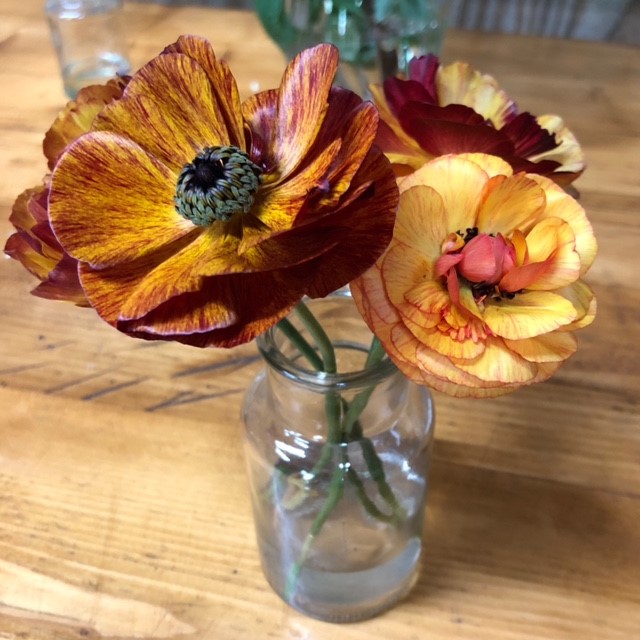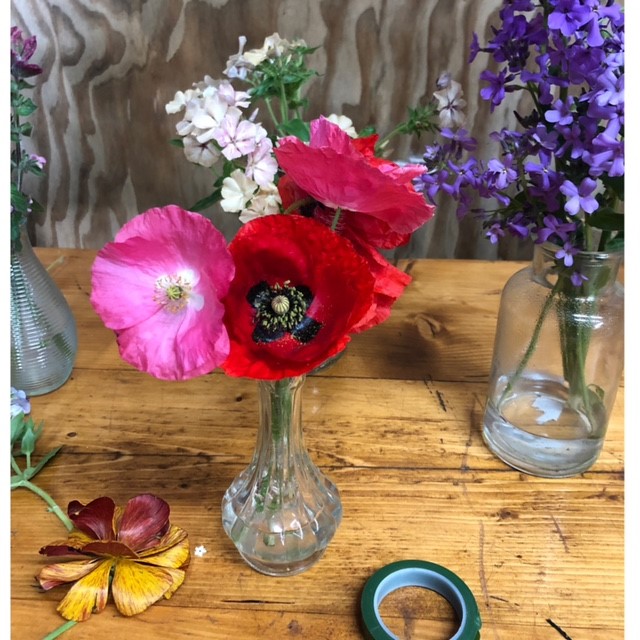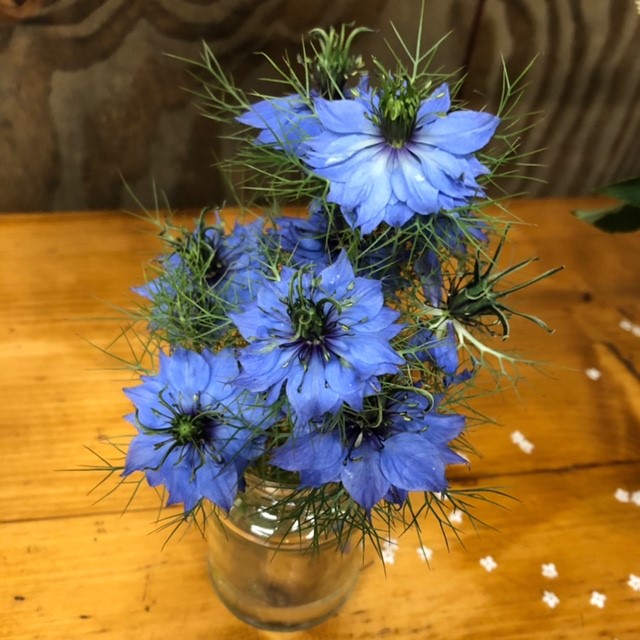 Florist: Wild Alice Floral Designs http://www.wildalicefloraldesigns.co.uk
Photography: Emily Mudie http://www.emilymudie.co.uk
Model: Lara Lemons http://www.instagram.com/lara_lemons
Dress: Paradise Boutique http://www.paradiseboutiquesurrey.com