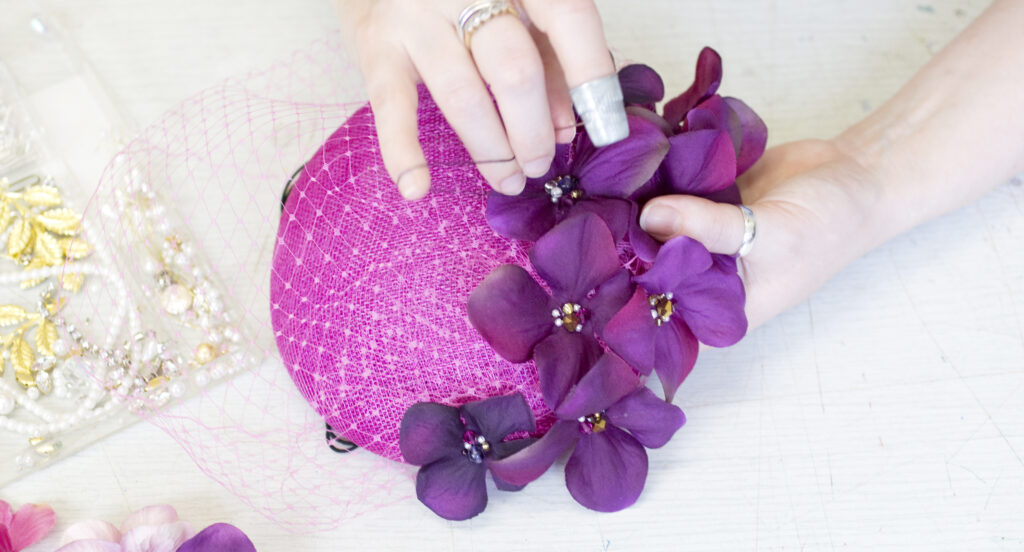 Workshops
Bee Smith Millinery runs regular hat making and sewing workshops at different venues in and around Kingston-upon- Thames.
We run regular group classes and one to one full day courses (by appointment). We also take bookings for private parties, hen nights and birthdays. Please see the listings below for upcoming workshop dates and details.
Follow us on social media for the latest workshop photos
Upcoming Dates:
Saturday 21st August 2021
IN PERSON Hat making for beginners workshop 2pm – 4.30pm. At The Spring Grove, Kingston.
Create your own headpiece/ fascinator, in a wide range of colours and trimmings.
Book your place online:
Sunday 5th September 2021
IN PERSON Floral Headband Workshop 2pm – 4pm. At United Response, Teddington.
Design and make a stunning, unique flower headband with the colour theme of your choice.
Book your place online:
Full Day Millinery Classes
Spend a day in the Bee Smith Millinery studio where you can design and make your own fascinator/ cocktail hat. You will be taught how to block your hat, wire it and add veiling/ trimmings. Please let us know any colour preferences in advance.
The class can be arranged for either Friday or Saturdays 10.30am – 4.30pm, at our studio in Kingston- upon-Thames. Tea, coffee and other drinks available all day.
The full day class costs £95, with all materials included.
For booking info,
Please email us: Bee@Bee-Smith.co.uk or call the studio: 020 8546 9774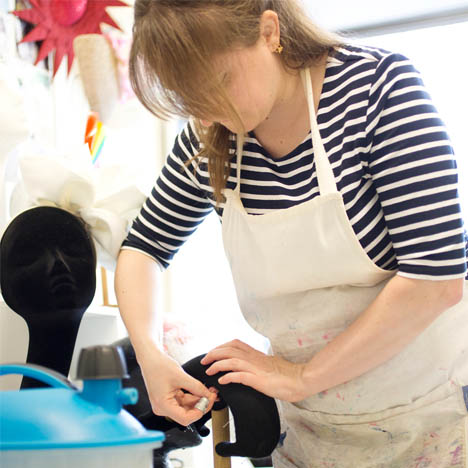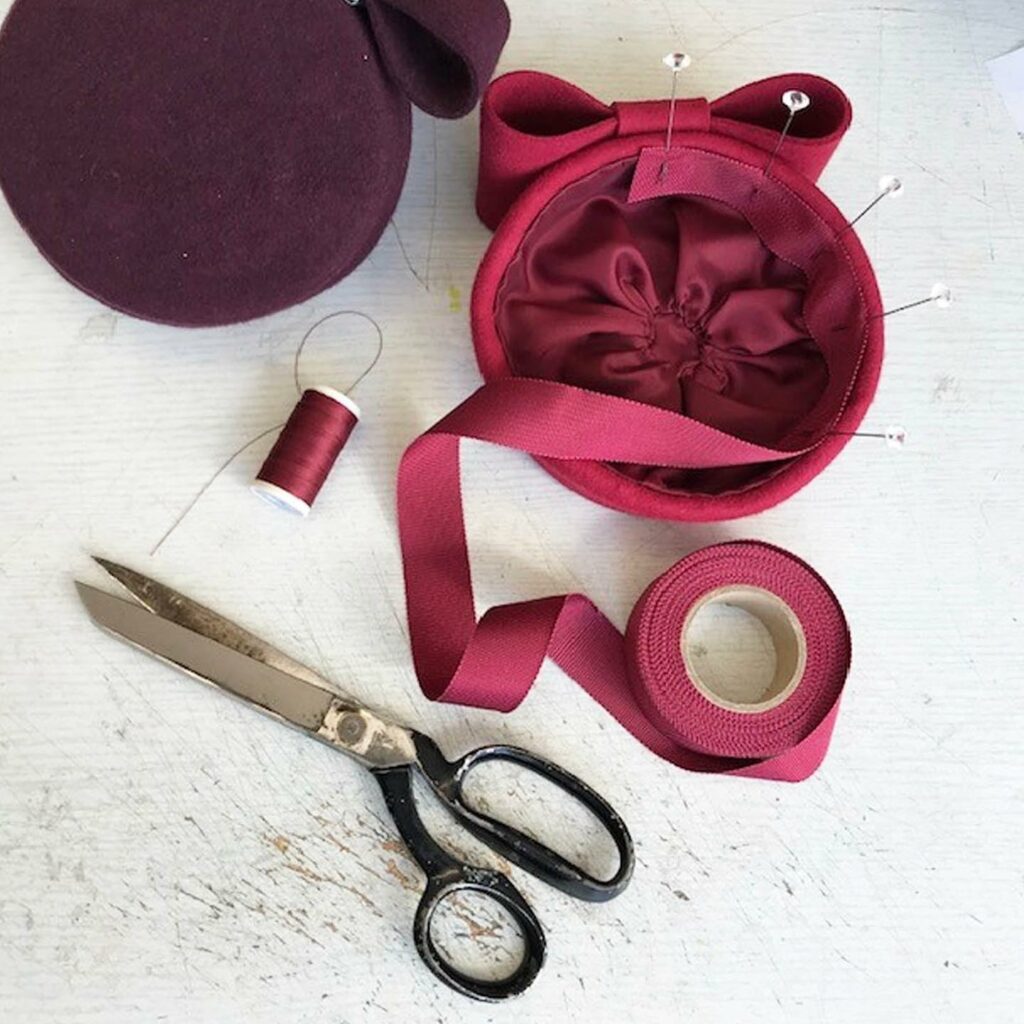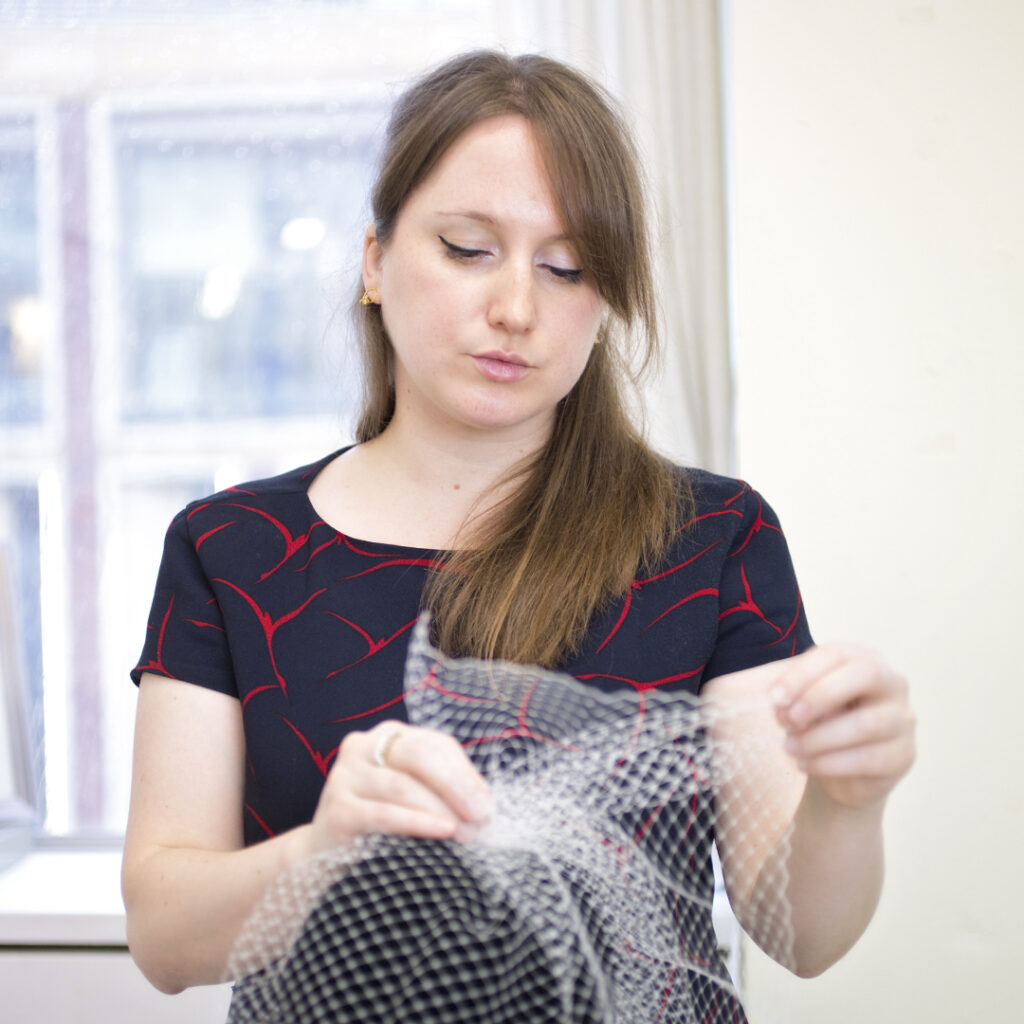 Sewing classes
We are now offering one to one sewing classes at our studio, in Kingston. We can teach hand and machine sewing, reading patterns and basic dress making skills.
The cost is £20 per hour, with a discounted rate of £75 for a 4 hour session.
For booking info,
Please email us: Bee@Bee-Smith.co.uk or call the studio: 020 8546 9774
Hen Parties
Fancy a hat making hen night?
After a 2 hour workshop and a glass of bubbly, you and your guests will leave with a beautiful fascinator/ headpiece made by your own fair hands! There are many different styles for all abilities. Each workshop will be run by Bee, and maybe a glamourous assistant.
Groups of 5 – 25 can be catered for. The parties can either be held at your home, or at a venue of your choice.
Pricing
Prices are £35 per person and of course, the bride goes free! All materials included and a glass of Prosecco per person. Pricing does not include venue hire.
Bee Smith is based in Kingston-upon-Thames and is happy to travel within South London and Surrey.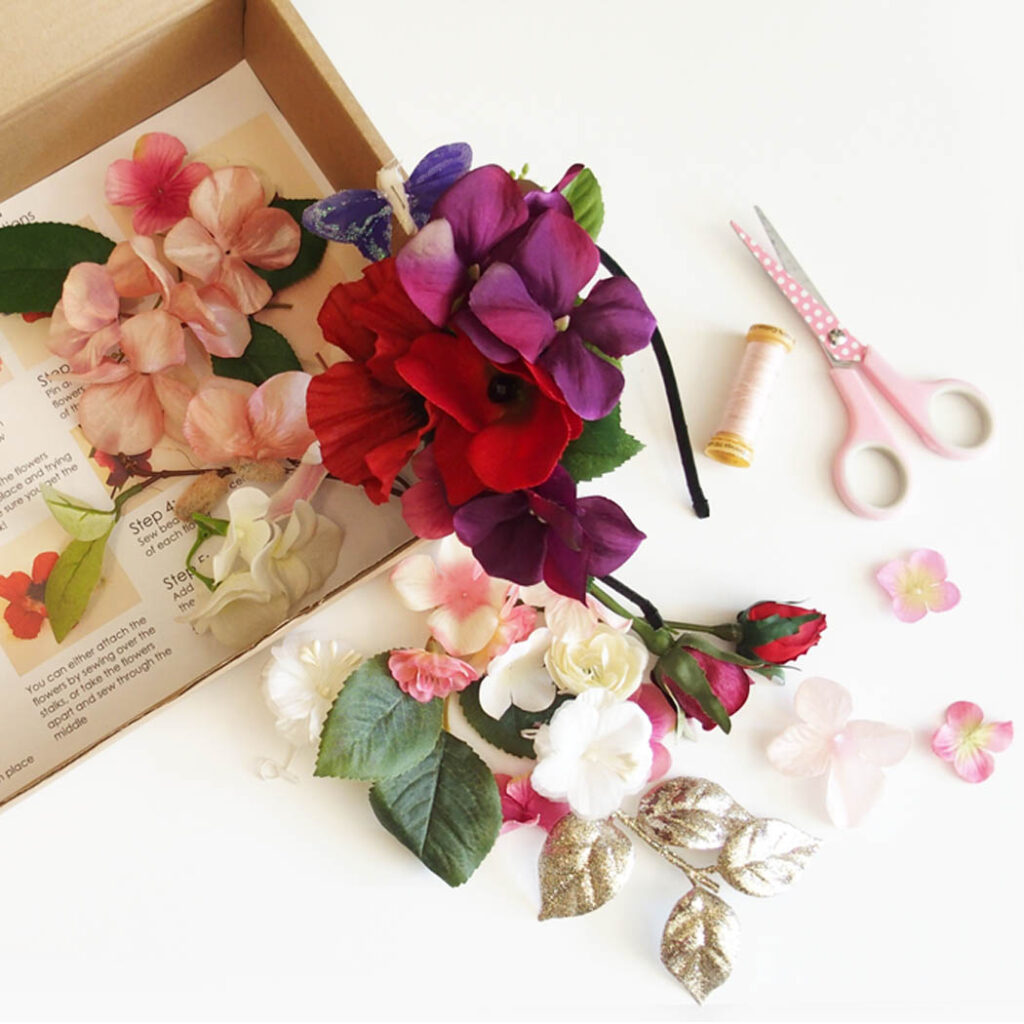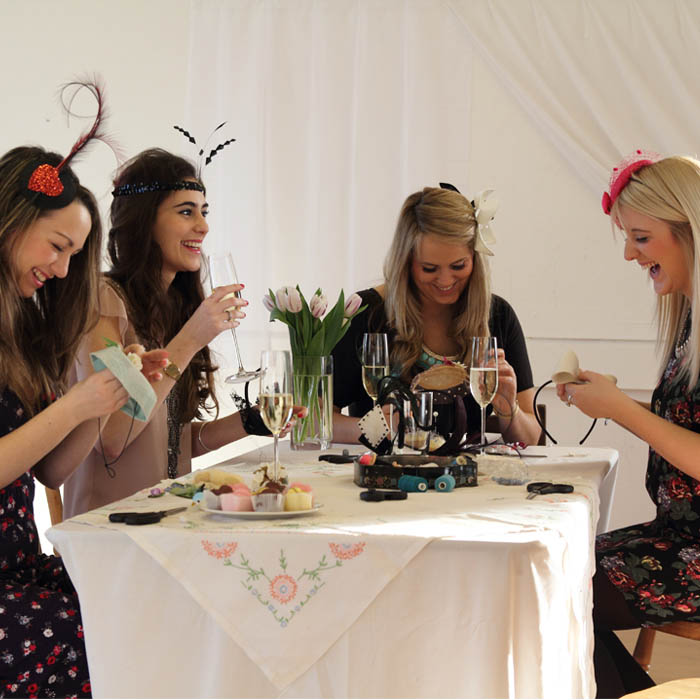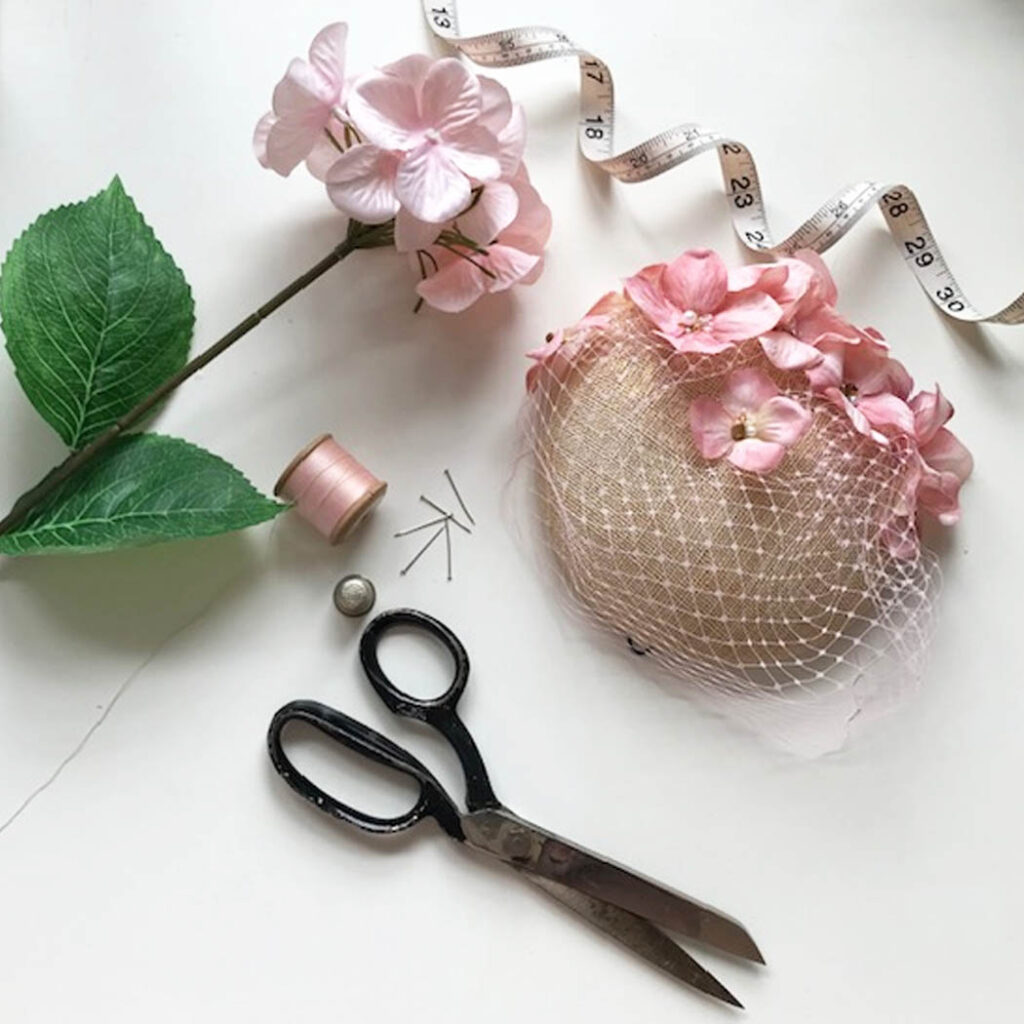 Gift vouchers
Gift Vouchers are available for all the workshops.
For booking info,
Please email us: Bee@Bee-Smith.co.uk or call the studio: 020 8546 9774